Ethiopia Travellers' Handbook Reviews
Your absolutely stunning book has made me think of all I missed and reinforced my determination to return to Ethiopia. The book is a masterpiece, a masterclass on what every handbook should be.
Two decades of interest and multiple trips to Ethiopia are the backbone to Jenner's great new guidebook – and it shows. Jam-packed with itineraries, ideas and concise accounts of the country's history, flora and fauna, it tells you everything you need to know. Informative, inspiring and comprehensive.
Trevor Jenner's book is a well-researched and comprehensive guide for anyone travelling to Ethiopia with valuable insights into the wildlife, culture and history of this fascinating and welcoming country.
Richard Snailham – for the Scientific Exploration Society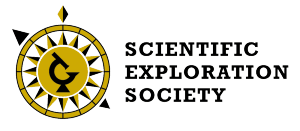 A corker, my dictionary says, "A person or thing excellent of its kind". While there are serviceable guides to Ethiopia from Spectrum, Lonely Planet and Bradt this new one by Trevor Jenner from Meru Publishing is an absolute corker.

It has the dual merit of offering basic information in a clear, assimilable way to those of us who know little of Ethiopia's story while at the same time adding a few new gems of information to those who know the country well. Wisely Jenner gives prominence in the forefront of the guide to the northern, highland part of Ethiopia, the famous "historic route".  It also, more than other handbooks shines a wealth of light, with some stunning illustrations, on the lesser known and nowadays reasonably safely visited southern tribal areas around the lower Omo river. It includes information which, I feel sure, appears in few if any other guides – Things to Do, See or Buy, the Ethiopian Orthodox church's Saints' Days, birds and trees found in all the national parks, a good, solid 20 pages of history, an analysis of the myths surrounding the Queen of Sheba and the Ark of the Covenant and much more.

The handbook is intensely detailed – which I applaud.  No gushy generalisations here, just fact, fact, fact, advice, advice, advice. And all made very accessible by being presented in attractive boxes or in succinct tranches of text.  The pictures are beautiful and it has one good map at the front, another at the back with plenty of miniature maps scattered throughout the text. Ethiopia is now to be reckoned with as one of the most progressive in Africa, good to invest in and a pleasure to visit. It would be surprising if this guide did not cause potential travellers to set aside their preconceptions of Ethiopia as a land of drought, famine and emaciated children. They do have droughts, one quite recently,  but they are now better prepared to deal with them. It is a safe venue and more than just that, it is an enchanting, different and magical land that has a way of hooking the first-time visitor.
Anne Parsons – Secretary Anglo-Ethiopian Society
Ethiopia Travellers' Handbook clearly and comprehensively describes all there is to see and do in glorious colour.
Jacek Obloj –
Globetrotters Club Member
As Globetrotters we all have our preferences when it comes to guidebooks. We all remember when our guidebook was our greatest friend or almost ruined our day when we needed it most, especially when under pressure. So I got very excited when I received a copy of 'Ethiopia Travellers' Handbook' by Trevor Jenner and decided to put it through its paces during my three week trip to this country.

Trevor Jenner is a former operator of tours to Ethiopia, who has spent two decades in travel and exploration of the country. The guidebook comes highly recommended by Anne Parsons, secretary of the Anglo – Ethiopian Society, Joanna Lumley and includes a foreword by Colonel John Blashford-Snell.

I dreamt about visiting Ethiopia since being at secondary school when I read "The Emperor" by Ryszard Kapuscinski but it took me almost 25 years until I finally decided to pack up and go. The final push was given to me by Sam McManus from the Yellow Wood Adventures who gave a talk on Ethiopia at the Globetrotters Club earlier in the year. My plan was to visit the tribes in the Omo Valley in the south of the country and Christian churches in Lalibella, so I only used part of the book.

In my experience I found that 'Travellers Handbook' helped me through most of the confusing situations while traveling due to its extensive, up to date and in-depth information on history, people, myths, the political situation, topography, religion, language and all the practicalities you need to know before you go and when you get there. It even has a whole chapter on fauna! All the sections in the book are very clearly laid out and straight to the point. It has advice for every occasion. First time in Omo Valley? No problem! It provides a great schedule as a suggestion for the first time traveller. All this is based on Trevor's own experience so I learned very quickly to trust his judgment and rely on his opinion.

I was travelling independently so I used the maps from the 'Travellers Handbook' for general guidance and supported these with a more detailed map of the country for general travelling and higher level view. For those who need one, Trevor provides a handy list of the best maps available which you can buy separately. As for Addis and Lalibella, maps in the book were very detailed and extremely helpful. The book is printed on glossy paper to get the best quality for over 650 colour images. The pictures are great quality; they not only show how Ethiopia looks but also how it feels.

The book provides extensive lists of places to stay and I used them throughout my journey but you will have to do some internet searching to get more details of what those places are like. I treated this list as a good database to choose from. I also found it very easy and straightforward to use. It is a very high quality publication and I am planning to take it again to Ethiopia during my next trip!
A great book. Made me want to go back!
An interesting new entrant is 'Ethiopia Travellers'Handbook', written by Trevor Jenner. That's more of an in-depth guide instead of being a catalogue of hotels and restaurants.
Reviewed in the United State on January 10, 2020
Lots of really interesting info, presented well. I'm so excited to be reading this!
Reviewed in the United Kingdom on 6 Janaury 2020
I love this book. Clearly a vast amount of work has gone into it and it gives fabulous information on a huge number of topics. If I were travelling independently I might want a Brandt or Lonely Planet as well, but nothing beats this for fascinating depth and great insight. Buy it. You won't regret it.
Excellent resource for Ethiopian Traveler
Reviewed in the United State on October 7, 2019
Excellent resource for Ethiopian Traveler. Highly recommended. Well written and a wealth of information. Covers areas and information not found in most "packaged tours".
Ethiopia: Travellers' Handbook
Reviewed in Italy on 17 June 2019
Ho trovato in questo libro, tutto quello che devi sapere…….Un libro fantastico con tanto di quell'informazione che non si trova in altre guide. Devo dire che il libro è molto facile a leggere con centinaia di foto che forniscono una grande visione e sensazione di tutto quello che c'è da vedere e fare in Etiopia. Contiene addirittura un capitolo intero, dedicato solo alla fauna e capitoli con delle spiegazioni eccezionali sulle tribù Omo e sulle chiese di Lalibela e Axum.

Da innamorarsi……..veramente!
Reviewed in the United Kingdom on 8 January 2019
I've been leading tours to Ethiopia for 20 years. This has become my go-to travel guide. Quirky? Certainly! But it's full of really useful information. The only drawback is it's a tad heavy. But I'll live with that and continue to recommend it to my travellers.
Reviewed in the United State on September 3, 2017
Outstanding, comprehensive book by very knowledgeable author
Reviewed in the United State on May 12, 2017
A wonderful book with many great photos
Everyone who knows, loves or has yet to visit Ethiopia should own this Travellers Handbook
Reviewed in the United State on June 21, 2016
A really exciting book! It is brilliant. I have seen many a guidebook over the years, but Trevor Jenner has really written something from the heart, that is informative, honest, clear and easy to refer to. Many congrats. A book for those who already love Ethiopia and definitely a book for those thinking of visting.